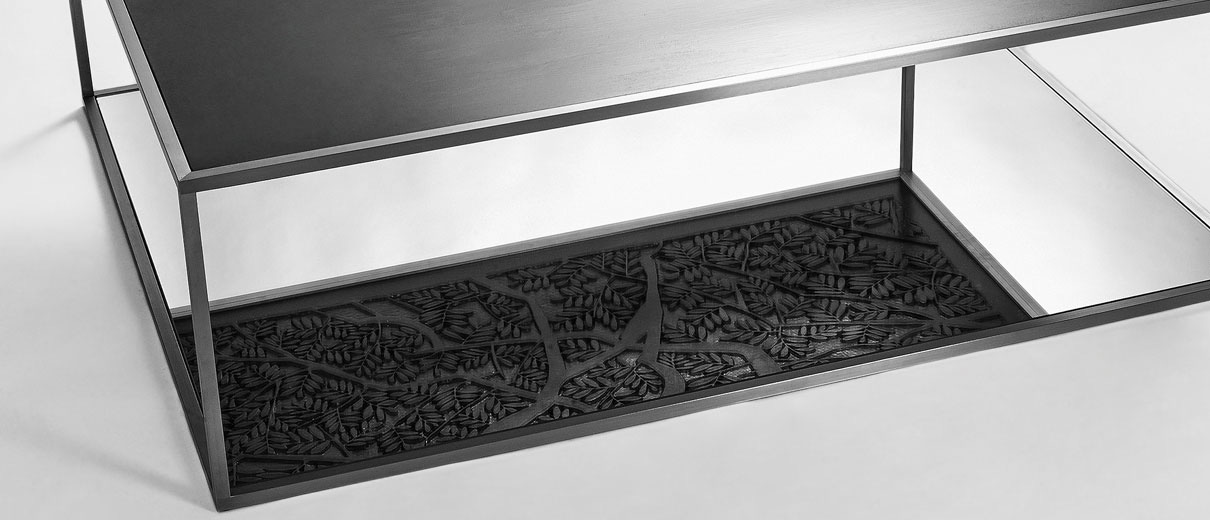 Diospyros Crassiflora2
Diospyros Crassiflora2 is the result of a study on roots. The Diospyros Crassiflora, or ebony wood, is a precious wood native to Africa, from where the roots of humanity originate. It takes time to shape this dense fine grained wood. Sculpting the roots of this wood with bare hands is meditative. Re-establishing the links Diospyros Crassiflora2 invites to reconnect with the roots of Humanity.
Mirror! Diospyros Crassiflora2 is an ode to the Beauty of Humanity. Learn or re-learn to take care of it and rediscover its beauty every day. Not seeing her on the first glance, scrambled by the absence, looking at the mirror. The sculpted work reveals itself in reflection and invites you at the heart of the ebony tree. Scramble the senses, let yourself blown away, the link to roots recreate itself. It exists as a prototype and seven unique original pieces, all signed, dated and numbered. Diospyros Crassiflora2 is manufactured in ebony wood from controlled forest cultivation, inox and glass. Price available on request. Made in Geneva, 2013.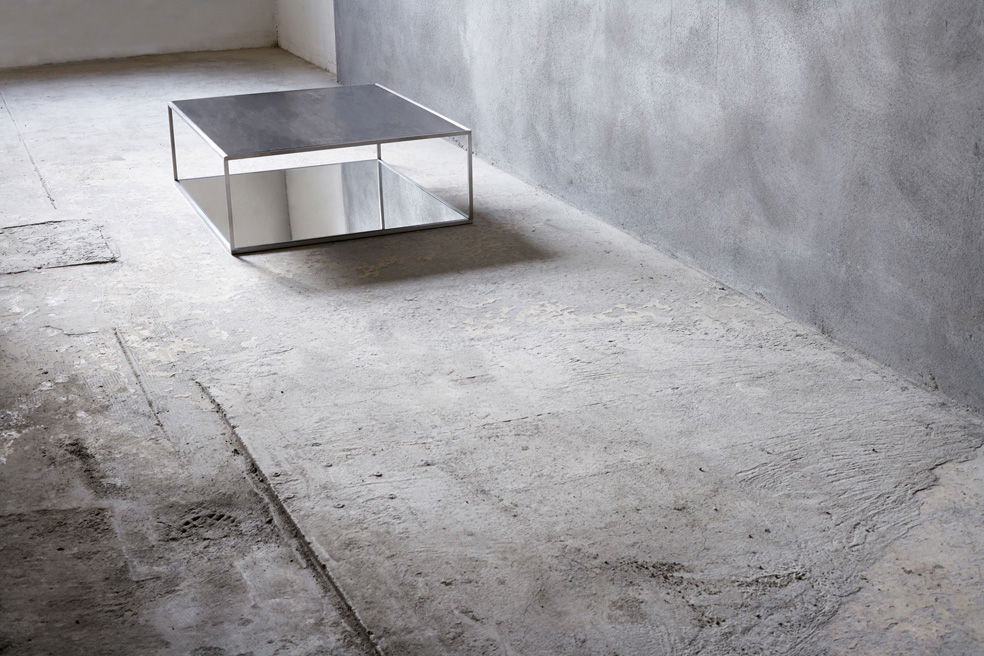 "Dive in
Meditate
Take back your roots."
Contact
Do you want to discuss your project or order a piece of furniture made to mesure?
Diospyros Crassiflora 2 (EN)