Border.Border .
Border.Border is the result of an order for a sculpture about oak. The oak, symbolic tree of France, where meant to remind to a loved one settled on the other side of the ocean of France.
To closed borders, to ordered lockdown, going to and fro french forests. Taking the less traveled paths, looking at the oak trees, thinking about borders.
Natural border, it protects you. Natural border, it makes you breath. Bark. Skinned. Hypersensitive. This skin cracks, on which water flows. I feels the sounds, I hear the waves. They spread, across the ocean, so disappear the idea of border.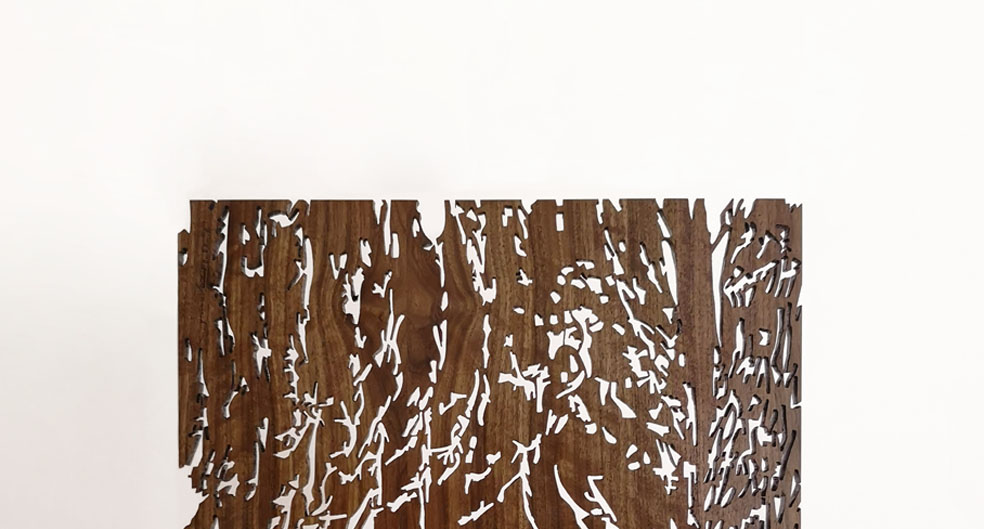 2020
American walnut Sculpture
Unique
50 x 67 x 1,6 cm
Sold .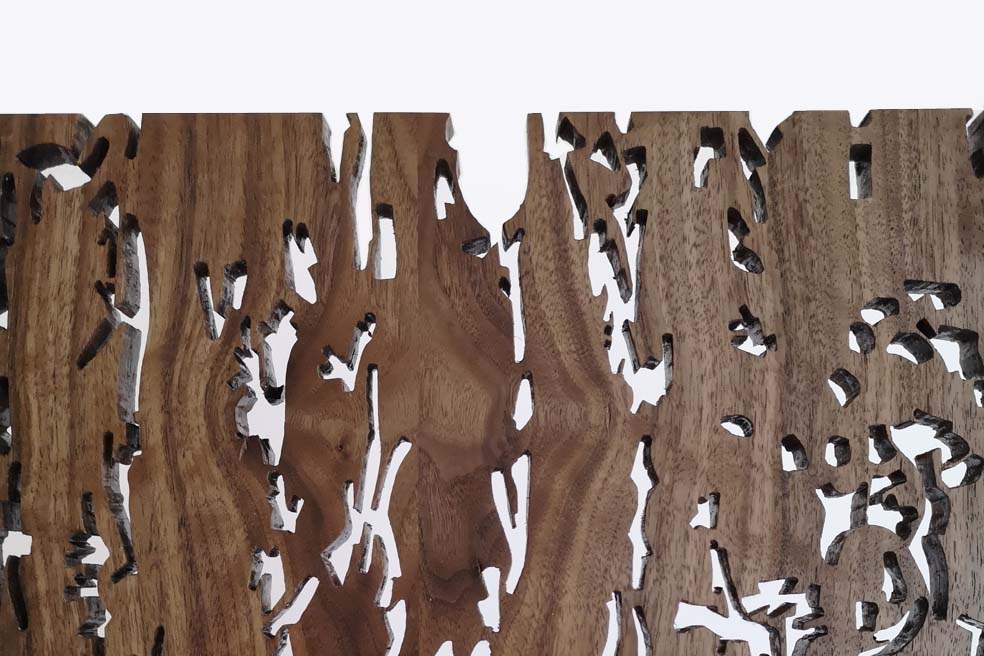 Contact
Do you want to discuss your project or order a piece of furniture made to mesure?